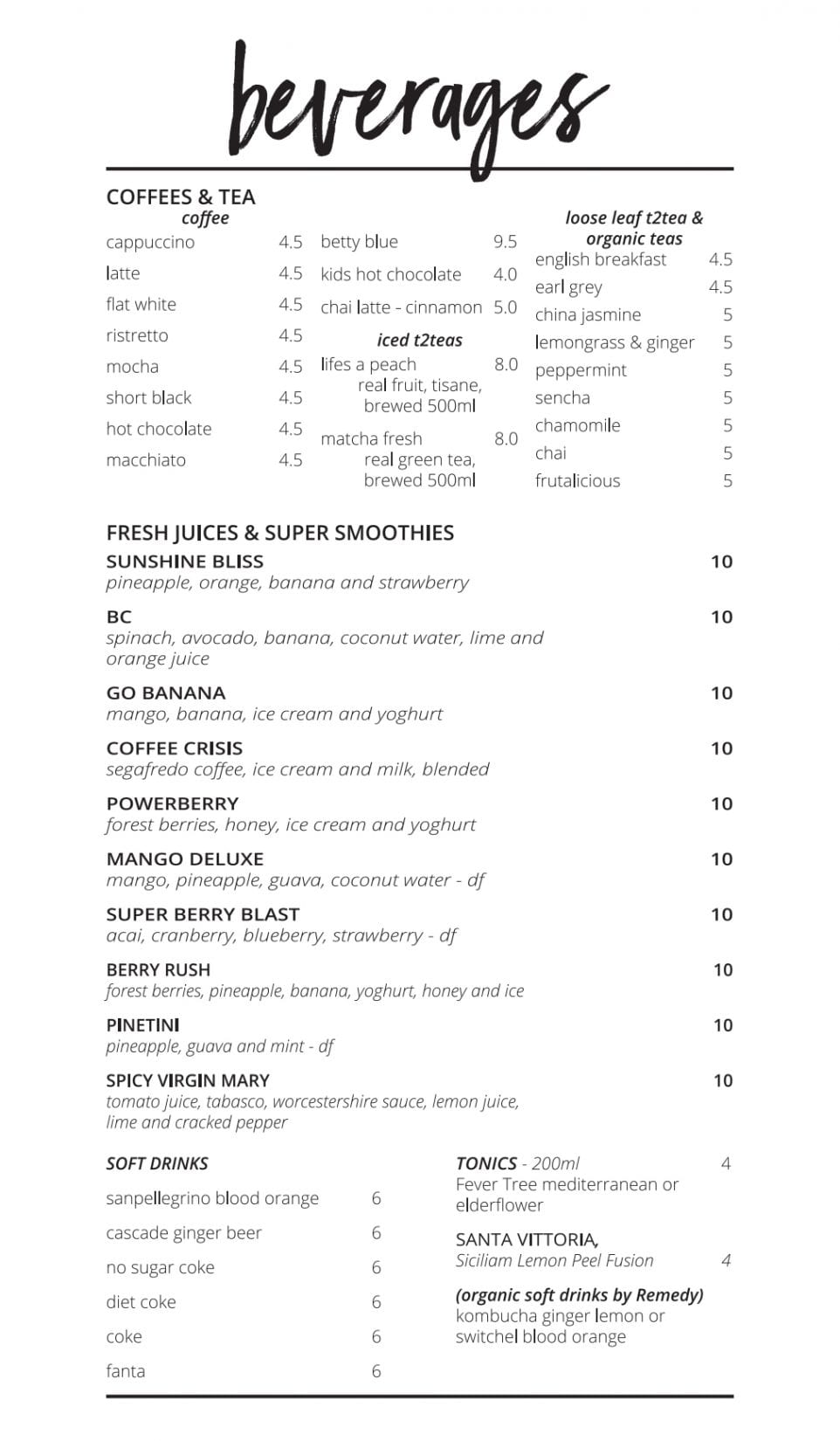 Reservation Request
Booking Policy
Breakfast 7:30am-10am | Lunch 11am-3pm | Dinner 5pm - Late 
Please note we do not take reservations for Breakfast or between 3-5pm.
All reservations made are for dining service only. No tables are to be booked in our service times for drinks only. *Penalties will apply if made*
Due to covid restrictions all our dining times have time allocations;
11-12:30pm 
12:30-2:30pm 
2:30-4:30pm
5-6:30pm
6:30-8:30pm
8:30 onwards
If you are running late for your booking, please call the restaurant to inform the maitre'd. Any bookings that do not arrive within 15 minutes of the booking time without a phone call will be cancelled. 
If any of the confirmed details change prior to arrival please call the restaurant immediately, not all changes may be possible to accommodate upon arrival. 
A credit card number is required to secure reservations for 6 or more guests – in the event of 'failure-to-show' a minimum fee of $50 per person will apply, if you call to cancel, please make sure you obtain the cancellation number for proof of cancellation.
We do our best to satisfy requests however no table can be guaranteed. 
Should you require a highchair, wheelchair access or any other consideration please inform us while making your booking. 
Our bookings policy has been designed for the comfort of all our guests. Bistro C would like to thank all our valued customers for their ongoing support.